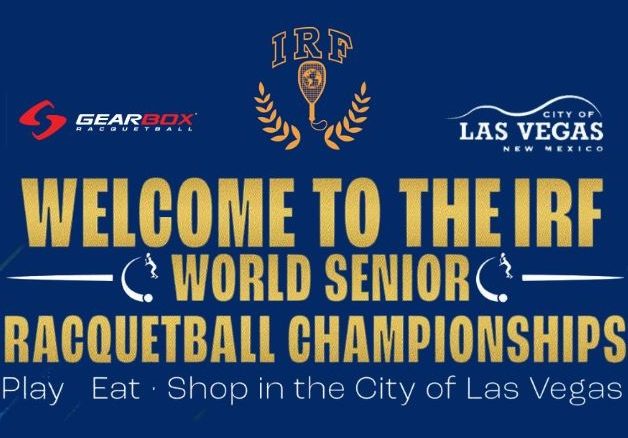 Las Vegas, San Miguel County, & El Norte
More than an Anecdotal History
Many locations in and around the city have been used as film sets. 900 structures are listed on the National Register of Historic Places. Spanish explorers, searching for the 'Cities of Gold', ultimately settled in the Rio Grande Valley.
19th Century Las Vegas was the largest city on the Santa Fe Trail; and, a major stop to the 'Wild West.' A hub for commerce in the 1860's, Old Town by the Plaza served over one-thousand residents. The railroad arrived twenty years later; creating competing factions; Old Town and New Town.
Las Vegas became a boomtown due to service, shipping, and trading. Montefiore (1886) was the first synagogue in NM.  It Is now St. Aquinas Newman Center at NMHU. The Plaza Hotel was built in 1882; the Castaneda was built in 1898 (closed 1948 & re-opened 2019). NM Highlands University was built in 1893 as a 'Normal' (Teachers College) for the territory. In 1899, Teddy Roosevelt et.al., held the 1st Rough Rider Reunion at the Castaneda (Harvey) Hotel. In 1912, Prize Fighter Jack Johnson fought Jim Flynn in Las Vegas.  State Police stopped the fight. The Railroad Depot & Visitor Center (1899) was renovated in 2003.  Amtrak makestwo stops daily. Armand Hammer United World College/USA, sits in the foothills along the Gallinas River, five miles north of City Center Las Vegas.  An international student body representing close to 100 countries, and the one-time crown jewel Harvey Hotel, make it a preferred destination. Add to the mix two international squash racquets courts at its Johnson Center Athletic Complex.
OTHER       
…Las Vegas, NEW MEXICO is the original 'Meadow City'.
 …Buffalo Hall (aka Cowboy Café); will host (WSRC) daily luncheons and Saturday banquet.
…Gene Torres Golf Course next to the Montoya Recreation Center (WSRC tourney Fri, 1 Sept.).
 …Therapeutic hot springs for treatment of tuberculosis and other ailments in Montezuma.
… A Racquetball World Championship coming August, 2023!  PLAY—EAT—SHOP in Las Vegas.
  —————————————————————————————————————–
Blast #1
IRF 38th World Senior Racquetball
R2sports.com August 29 to September 2, 2023
Hello Everyone! We have some bittersweet news; at the same time EXCITEMENT is in the air. The 2023 edition of World Senior Racquetball will be moving to another city. While we have had offers to host it in various cities across the United States as well as abroad, the pulse is that it should retain its New Mexico Flavor. The new location is the Original Meadow City, Las Vegas (NM). Nestled in the mountains at 6500 feet in northern New Mexico, not far from the Colorado border, Las Vegas is a gem that many have yet to experience. Our Racquetball Vacation truly can be just that!
Santa Fe, Taos, Pecos Wilderness, and Fort Union National Monument are close by. This city of 15,000 offers golf, fishing, hiking, fine dining, shopping, and HISTORY. Two Fred Harvey hotels (Castaneda and Plaza) are here. Five miles north in the village of Montezuma lies the Armand Hammer United World
College, originally a 19th Century castle/lodge for railroad hierarchy. Its Johnson Recreation Center houses two international squash courts. Therapeutic hot springs have sat at the base of the campus for centuries. The Amtrak Southwest Chief operates daily to and from Las Vegas. At either end is Los Angeles and Chicago. Three hours on a scenic ride will transport you from Albuquerque to Las Vegas. The one-way drive is approximately 1 hour 40 minutes. Santa Fe rests in between.
Why the shift after thirty-seven years in Albuquerque? The best answer is that the New Mexico Sports & Wellness administration has changed its business plan; and, World Senior Racquetball is not part of the plan. We are moving onward! For those requiring assistance in getting from Albuquerque or Santa Fe to Las Vegas, we will arrange to pick you up. Rental cars are encouraged to provide opportunities to explore! Airlines arrive and depart from the Santa Fe Regional Airport along with the Albuquerque International Sunport. For those accessing private air travel, Las Vegas has an airport.
Along with the location and venue changes, another wholesale adjustment will be rally scoring. Reasons include: Using the IRF system, shortening length of matches, allowing players more matches, heightening energy during matches, and perhaps having a dearth of courts. Three years ago we adopted the Gearbox Black, the Official Racquetball of the IRF; and, now the IRT (Mens' Professional Tour). Preliminary/qualifying matches will continue with the three-game, eleven-point format. The difference is that games will be rally scoring. Playoff matches (when applicable) will be the best of three games, each to 11 points. A win by two format will be implemented to add excitement. Las Vegas has the attractive Montoya Recreation Center with four courts, each with back wall glass. The University has
six courts. At this writing we cannot confirm the number that will be available. What is sure is that we have a captive population that has opened their arms and hearts to welcome us.
We encourage all to come have a New Experience. Las Vegas, New Mexico deserves this opportunity. It has risen from the depths of Covid, fire, and flooding. We can and will assist in bringing it back to its rightful place. You can help us make a difference.
Gary Mazaroff ([email protected]) Paula Sperling ([email protected])
Quote of the month
'travel light, be the light, spread the light' LL