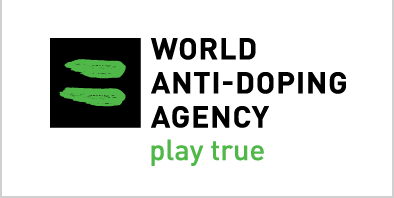 Junior World Championships 2019 San Jose – Costa Rica
Anti-Doping Athlete meeting
Anti-Doping Information
WADA was established in 1999 as an international independent agency composed and funded equally by the sport movement and governments of the world. Its key activities include scientific research, education, development of anti-doping capacities, and monitoring of the World Anti Doping Code (Code) – the document harmonizing anti-doping policies in all sports and all countries. WADA is a Swiss private law Foundation. Its seat is in Lausanne, Switzerland, and its headquarters are in Montreal, Canada. WADA works towards a vision of a world where all athletes compete in a doping-free sporting environment.
INTERNATIONAL RACQUETBALL FEDERATION
DOPING AND HARM TO SPORT
The IRF is committed to clean sport and believes clean sport leads to fair play. We have implemented an anti-doping policy, and we adhere to all WADA anti-doping rules and regulations. We also maintain an annual anti-doping report with testing statistics that can be found on our website.
WHAT IS DOPING?
Doping is defined as the occurrence of one or more of the following Anti-Doping Rule Violations (ADRVs) according to article 2 of the WADA Code:
Presence of a prohibited substance in an athlete's sample
Use or attempted use of a prohibited substance or method
Refusing to submit to sample collection after being notified
Failure to file athlete whereabouts information and missed tests
Tampering with any part of the doping control process
Possession of a prohibited substance or method
Trafficking a prohibited substance or method
Administering or attempting to administer a prohibited substance or method to an athlete
Complicity in an ADRV
Prohibited association with athlete support personnel who has engaged in doping
WHY IS DOPING IN SPORT PROHIBITED?
The use of doping substances or doping methods to enhance performance is fundamentally wrong and is detrimental to the overall spirit of sport. Drug misuse can be harmful to an athlete's health and to other athletes competing in the sport. It severely damages the integrity, image and value of sport, whether or not the motivation to use drugs is to improve performance. To achieve integrity and fairness in sport, a commitment to clean sport is critical.
WHAT DO ATHLETES AND ATHLETE SUPPORT PERSONNEL NEED TO KNOW ABOUT ANTI-DOPING?
"Every athlete has the right to clean sport!"
Strict Liability: It is the Athletes' personal duty to ensure that no Prohibited Substance enters their bodies. Athletes are responsible for any Prohibited Substance or its Metabolites or Markers found to be present in their Samples. Accordingly, it is not necessary that intent, Fault, Negligence or knowing Use on the Athlete's part be demonstrated in order to establish an anti-doping rule violation.
Athletes Antidoping Rights Act
Intelligence and Whistleblowers
In March 2017, the World Anti-Doping Agency launched on its website a specific section called "Speak Up", aimed to help protecting clean athletes. This section can be used to report information from who becomes aware of, or suspects, any breach of the World Anti-Doping Code.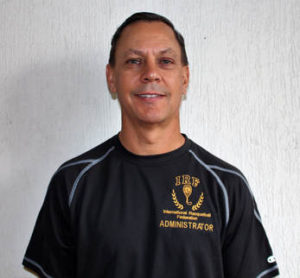 Per the World Antidoping Code 11.2.2, all anti-doping intelligence captured or received is handled securely and confidentially, that sources of intelligence are protected, that the risk of leaks or inadvertent disclosure is properly addressed, and that intelligence shared with them by law enforcement, other relevant authorities and/or other third parties, is processed, used and disclosed only for legitimate anti-doping purposes.
To report an infraction or the possibility of an infraction, please contact the Speak Up program through WADA.
Therapeutic Use Exemption
All internationally competing athletes (i.e., those athletes that have or are registered to compete at an IRF sanctioned event) are required to apply for a TUE when necessary. The IRF automatically recognizes the TUE decisions of National Anti-Doping Organizations in lieu of such application, in accordance with Article 7.1(a). All other TUE decisions of other Anti-Doping Organizations will have to be submitted to the IRF for recognition, in accordance with Article 7.1(b).
We automatically accept TUE's from USADA, CCES, SportIreland, Conade,Korea Antidoping Agency, Japan Antidoping Agency, Agencia Nacional Antidopaje de Guatemala, China Antidoping Agency, Comision Nacional de Control de Dopaje, and ITA.
Therapeutic Use Exemption Process here.
The Therapeutic Use Exemption Form can be found here.
Useful Links
– World Anti-Doping Agency
– The IRF Anti-Doping Rules
– World Anti-Doping Code
– World Anti-Doping Code and International Standards
– Athlete Reference Guide to 2015 Code
– 2024 WADA Prohibited List
– 2023 WADA Prohibited List

– TUE Application Form
– List of WADA Accredited Laboratories
– Prescriptions Medications globaldro.com/Home
Educational Tools
– Alpha Courses
– Coach True Courses
– Play True Quiz
ATHLETE'S TESTING AND WHEREABOUTS REQUIREMENTS
The aim of testing is to detect and deter doping among athletes to protect clean athletes.
Any athlete under the testing jurisdiction of the IRF may be tested at any time, with no advance notice, in- or out-of-competition, and be required to provide a urine or blood sample.
WHAT ARE TESTING POOLS AND WHY ARE WHEREABOUTS IMPORTANT FOR CLEAN SPORT?
No-advance notice out-of-competition testing is one of the most powerful means of deterrence and detection of doping. To support this type of testing, the IRF has created testing pools as part of its testing program.
Certain athletes in the IRF testing pools, such as those in the Registered Testing Pool (RTP) or Testing Pool (TP), are required to provide information on their whereabouts in ADAMS, WADA's online anti-doping administration and management system.
The IRF updates the composition of the testing pools (RTP and TP) regularly/at least yearly. Athletes in the RTP are chosen based on set criteria.
HOW DO ATHLETES KNOW THEY NEED TO PROVIDE WHEREABOUTS?
Athletes who need to provide whereabouts in ADAMS for the IRF are notified by the IRF of their inclusion in the IRF's testing pool as well as what information exactly is required of them, how to use ADAMS, deadlines to submit this information and any consequences if the information required is not submitted.
ADAMS – Login Page
– WADA whereabouts video tutorial
– User Guide for Athletes
– ADAMS App from Apple or Google Play
Special advertisement about Nutritional Supplements
Extreme caution is recommended regarding supplement use. A number of positive tests have been attributed to the misuse of supplements, poor labeling or contamination of dietary supplements.
The use of dietary supplements by athletes is a concern because in many countries the manufacturing and labeling of supplements may not follow strict rules, which may lead to a supplement containing an undeclared substance that is prohibited under anti-doping regulations. Taking a poorly labeled dietary supplement is not an adequate defense in a doping hearing.
Neither WADA nor the IRF is involved in any supplement certification process and therefore do not certify or endorse manufacturers or their products. WADA and the IRF do not control the quality or the claims of the supplements industry.
Anti-Doping Rules Violations (ADRV's) Currently in Force
This section is dedicated to reporting any and all anti-doping rules violations.

Sport: Racquetball
Athlete or Other Person: Janel Tisinger-Ledkins
Violation: Using a prohibited substance during competition (Octapamine Sulfate)
Consequence Imposed: Sanctioned for 16 months
Sanction Began: Febuary 9, 2019
February 05, 2021 – Antidoping News

The International Racquetball Federation, through its participation in ARISF, is pleased to announce that the International Testing Agency (ITA) is making available to International Federations a number of resources including anti-doping experts, educational tools, controls, and monitoring programs to support compliance with WADA-requested standards in the fight against doping in sport.
More information here.